Tennis team focuses on growth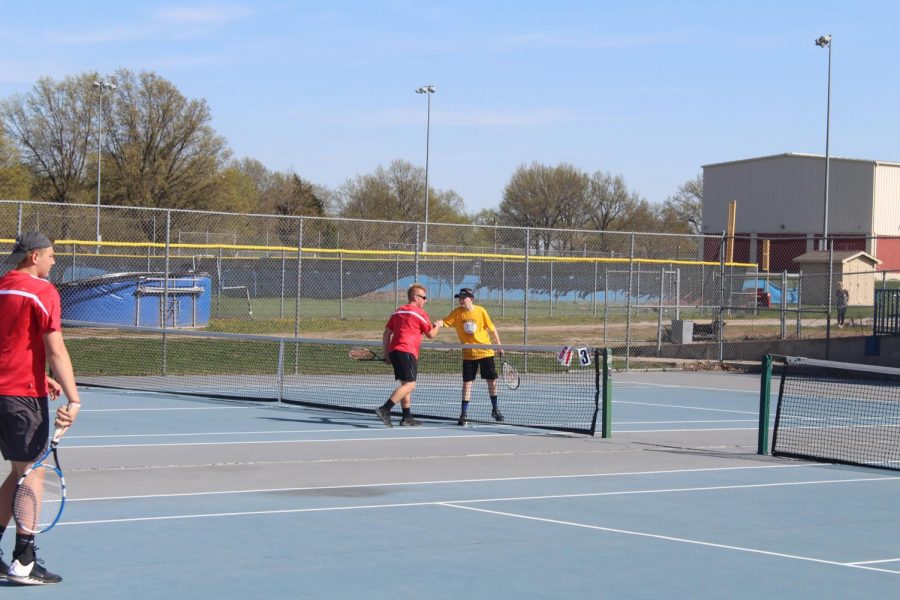 The tennis season is underway and according to Head Coach Lana Little, the team's goal is to simply learn the basic techniques of the game to improve their play for next year.
"Our season is so short that by the time my players start to catch on, the season is over. I hope to instill enough interest and love for the game into the boys that they want to continue playing year-round," Little said.
This year the tennis team only has two returning players. Everybody else is a first-year tennis player. Tennis usually has twelve on a team, six on varsity and six on junior varsity. The Bulldogs have ten players this year, compared to nine last year.
Currently, the team is 0-4 but that doesn't keep them from moving forward.
Junior Jeremiah Gantt is excited to play tennis. "It's going pretty good with this being my first year playing. Were making a lot of progress this year," said Gantt.
With this being his second year playing high school tennis, junior Anthony Turner has experience. "All of our first-year players have caught on the fundamentals of the game incredibly fast, and I see a bright future for those who'll continue the sport," said Turner.
The team is out on the courts playing singles and doubles.  "I like the different aspects between singles and doubles. Singles it's up to you and doubles is fun to work with teammates," said freshman Luke Foster.
The Bulldogs all have an ultimate goal this year. "My goals this season are to get past districts and improve to five wins," said junior Jacob Trigg.
The game can have different atmospheres. "Depending on who you play determines the atmosphere," said Senior Andrew Kearse.
The Bulldogs are determined to grind and give their best every game and practice.