Football team scores after 17 years
The Bulldogs clinched the District Championship title for the first time since 2003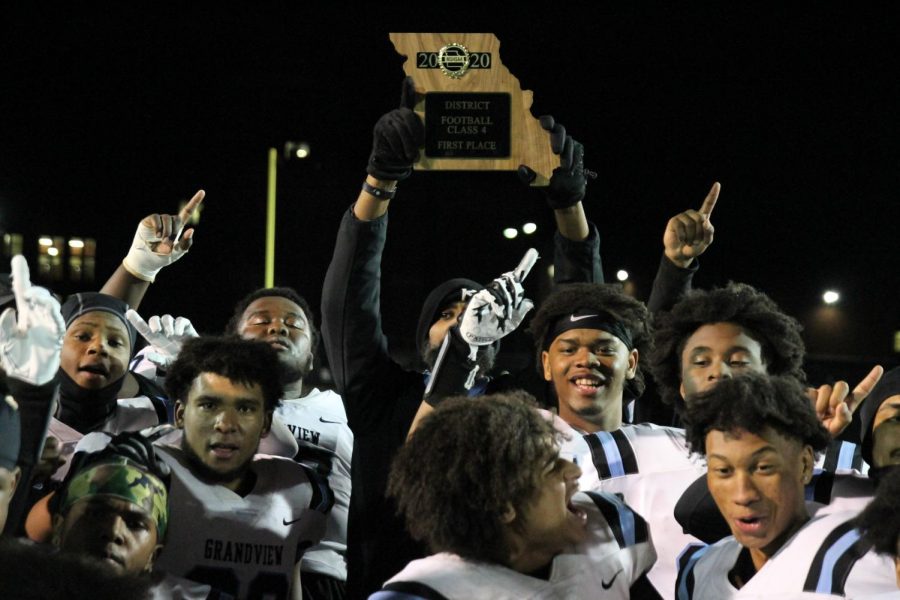 The Grandview Bulldogs Varsity team made incredible strides this season toward the state championship.
After defeating Raytown South and Center, the Bulldogs had a momentum not seen in recent years. Even with a record of 6-6 in regular season play, the team was set to try to change the course of history.
Led by head coach Jeremie Picard, the Bulldogs played the Lincoln Prep Tigers on Nov. 13 to clench the quarterfinal title.  Offensive coordinator Travis Mason had worked all season to build a strong offensive game plan that has been a game changer this season. "The team just improved so much each week," Greg Linhart, district activities director said.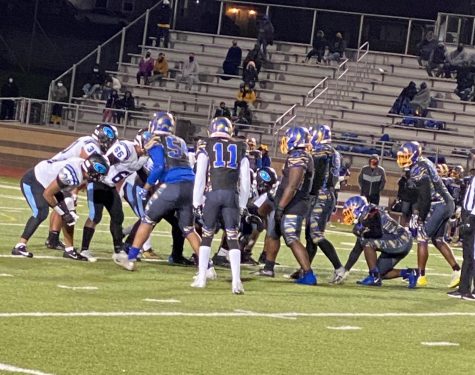 Defensive coordinator Nick Frank, a 2013 Grandview graduate, made noticeable improvements to the Bulldogs defense in the past few years. "He's assembled a defense that is relentless and swarms to the ball," Linhart stated.
In a nail-biter, the Bulldogs were able to clinch a win 14-3 against the Lincoln Prep Tigers to advance to the quarterfinal of the Class 4 State Championship and take the title as District Champions. The last time the team had gotten this far and won was in 2003, thus the Bulldogs managed to clench a title not earned in 17 years.
On Nov. 17, Coach Jeremie Picard was recognized by the Kansas City Chiefs as the High School Coach of the Week  for the team's victory over the Tigers. He was given the award at the team's practice.
The Bulldogs hoped to hang on against Smithville on Nov. 20. to continue their momentum. The Smithville Warriors' season record of 10-3 meant fierce competition ahead of them. Unfortunately, the Bulldogs fell in this matchup 0-38 and the Warriors advanced to the next round of playoffs.
Despite the loss, the Bulldogs football team fought through the season and showed incredible growth as they clinched the District Championship this season.
"I couldn't be more proud of these young men for what they have accomplished," Linhart said. "I can't wait to see what these guys do next season."