Bulldogs signed with colleges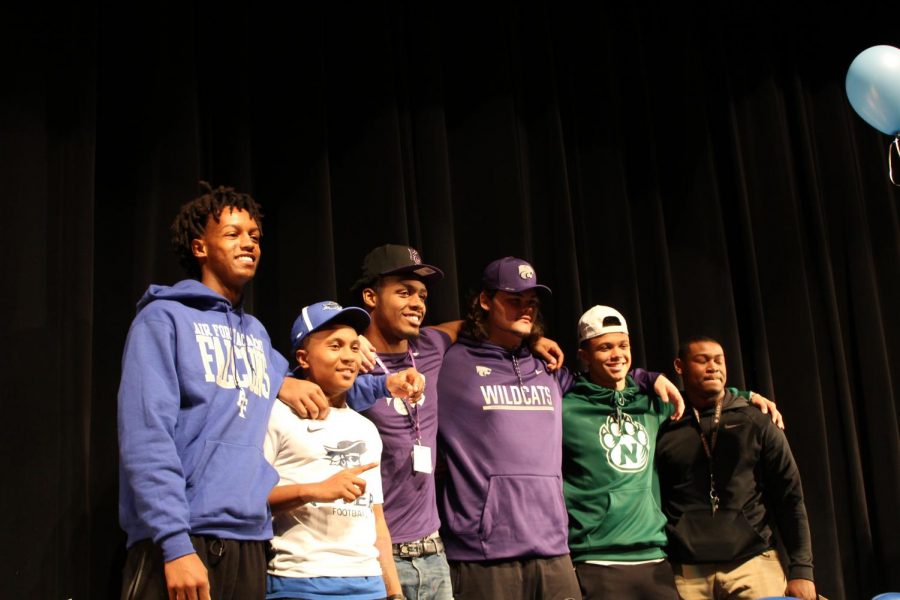 Over the course of their high school careers students strive to succeed academically.
Many stick to focusing on their assignments and leave the multitasking to others. Those who have taken on the challenge of keeping up with their grades as well as extracurricular activities, specifically sports, have the opportunity to be honored at the school's signing ceremony where they have the chance to sign on to their college's team.
That dream became a reality for several Bulldog athletes on Feb. 7, when the athletic department held a signing ceremony.
During this event, both Shane Cherry and Cartez Crook-Jones signed on to K-State for football. Verrell Garrett signed to Iowa Western for football as well. Also signing for football was TeAndre Skinner to Fort Scott and Javon Williams to Northwest Missouri. And Lastly, Mason Taylor sighed for basketball to Air Force Academy.