Familiar faces take on new positions at GHS
Greg Linhart and Timothy Moore are ready for their new roles
Greg Linhart- Activities Director
 "Being an activities director is something that I honestly always wanted to do," said Greg Linhart, new athletic director. 
Linhart attended college at the University of Central Missouri. He graduated from Central Missouri in 2003. Down the path, he became a Grandview High School math teacher for 17 years. In addition, he coached many sports such as football, cross country, and wrestling.
Linhart's goal for this school year is to get the students back in the safest way possible. He hopes that the students come out of the school year better than they were coming in. The challenges the athletes face are very different and difficult this year. Linhart's hopes are to not have to cancel many events this season. 
"It's tough," Linhart said. "Every day is different. Covid throws a different wrinkle in your day."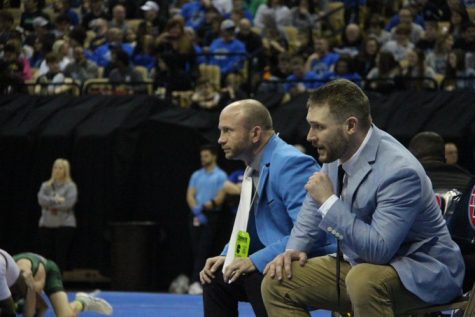 Linhart attends most of the high school and middle school games because he is passionate about his position. He adjusts his schedule to be able to see the student's games.
"This kind of allows me to step out of my comfort zone," Linhart said.
"I'm able to see the softball girls and see the tennis girls, the volleyball girls, and interact with students that normally I wouldn't have interacted with, so it's been fun," Linhart said.  
Linhart is excited for the journey ahead and would love to meet the students coming into Grandview High School and even the ones he doesn't really know.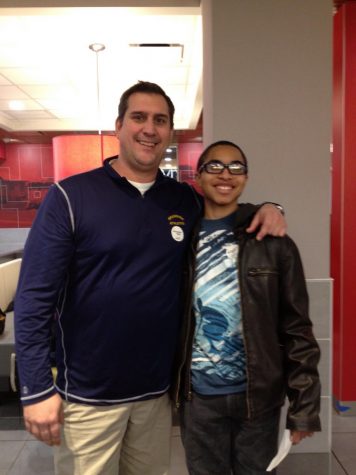 Timothy Moore- Vice Principal at GHS
Many students remember Timothy Moore as a vice principal at Grandview Middle School because he has a kind heart, but mostly because he always walked the hallways like he was in a rush to get somewhere.
Before he was a vice principal, he taught for 12 years at Bridger Junior High School in Independence, Mo. He then taught 7th and 8th grade social studies for three years at Martin City. He did enjoy his time as a teacher, but he thought that the vice principal would fit him better.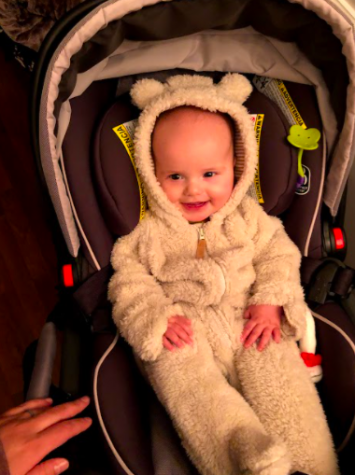 Moore took this new position in late June 2020. He decided to take this position because he wanted a new challenge. He has been at the middle school level for his entire career and he wanted a new challenge.  
In addition to a new position, he also has a new role as a grandfather to six-month-old Jack.
There have been some challenges adjusting to the high school environment "It's different from middle school," Moore stated. "It's harder and challenging, but I love the challenge".
"I'm excited I am at the high school because I get to see my former students," Moore said.