GHS seniors graduate: "We did that!"
Memorable speeches the center of the ceremony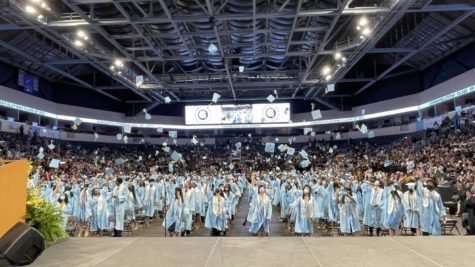 Grandview High School's Class of 2021 closed the final chapter after four years at Cable Dahmer Arena on May 24.
This class had it rough not knowing if they would have formal graduation. They knew how to pull it together and persevere through adversity that they faced during the pandemic. 
Dr. Michelle Butler, principal of Grandview High School, was sad that she missed out on meeting these wonderful students and their families. She hopes the graduates are as proud of themselves as she is. "Please just be your best you, " Principal Dr. Butler stated.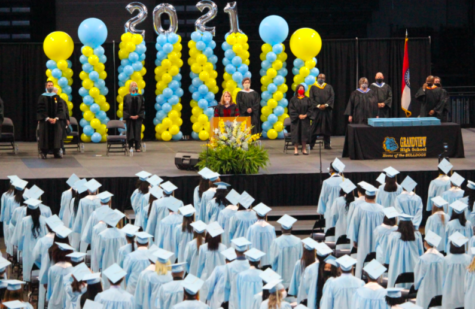 Class speaker Mina Taylor gave a thought-provoking speech by counting down how long the hard-working seniors took to get to graduation. "Over these 1,460 days, we have lost year-long friendships but gained life-long brothers and sisters," Taylor stated. 
Salutatorian and class president Jarri Brooks' speech touched on how seniors had to overcome adversity. This year's senior class lost half of their junior year and most of their senior year. He explained that no matter how challenging the school year was, the senior class didn't give up. He ended his energetic speech stating, "We did that!"
"Although it was an awesome speech, I was a little nervous about it, " Jarri Brooks said.
Valedictorian Guadalupe Santillanes closed out her speech by saying that no matter what, the seniors should be proud of their accomplishments. Despite the challenges they have faced, the seniors are heading into a new chapter in their lives. "Class of 2021: Appreciate every day, learn from your experiences, and good luck with all of your goals," Satillanes said.
"Strength doesn't come from what you can do. It comes from overcoming the thing you once thought you couldn't, " – Riki Rogers.