Secretary Terri Kurtz retires
Grandview staff of 26 years
Terri Kurtz, known to students and staff as Ms. Kurtz, has worked 26 years as a secretary for Grandview High School. In those years, she has worked with eight different principals and more staff than she can count.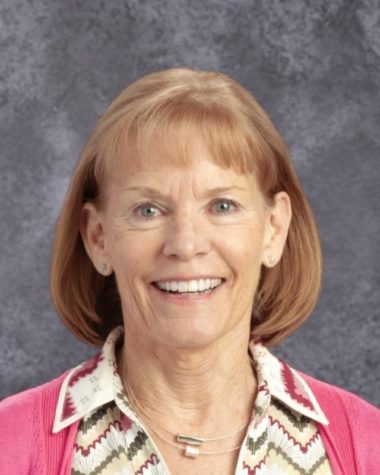 Kurtz's voice has been the friendly greeting on the phone and during school announcements. Due to her long tenure in the building, she has worked with employees such as assistant principal Dr. Brian Rudolph and secretary Penny Sersch for years.
Ms.Kurtz was always able to keep things running smoothly and often made things fun in the office. "We are going to miss her," Dr. Rudolph said. "She has a wealth of knowledge that we can always count on."
Many people will fondly remember Ms. Kurtz's passion and sometimes-dramatic responses. In the front office, sometimes only two people would be working and Kurtz would have to wear multiple hats. "Sometimes she would throw her hands up in the air and yell in a high-pitched voice, 'This is crazy!'" Dr. Rudolph laughed.
For three years, Penny Sersch and Terri Kurtz worked in the front office together. However, their roots run much deeper than that. "We went to high school together," Sersch said. "I remember going to her cheerleading sleepovers and parties."
Both Kurtz and Sersch are retiring from the district this year. "I am going to miss her personality so much," Sersch said. "She is a blast to work with."
English and journalism teacher Diane Euston knew Kurtz when she was a student walking through the halls of Grandview High School. "When I was hired at GHS, I cannot express how excited I was to see that Ms. Kurtz was still working in the front office," Euston said. "She's been a consistent presence and welcome face for so many people in this district. Simply, she's irreplaceable."
After Kurtz packs up and heads out the doors of Grandview High School, she plans on devoting her outside time to being a full-time grandma and enjoying all that retirement has to offer.