Seniors surviving in the age of Covid
Senior year has looked much different due to Covid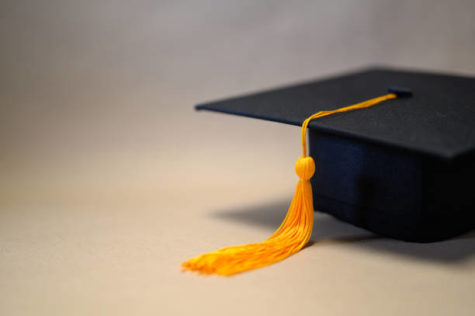 Seniors this year were unable to have a complete high school experience due to Covid. Starting in March 2020, students were switched over to virtual learning  which meant that the class of 2021 lost part of their junior year and all of their senior year. It has been very tough.
North Kansas City and Belton High School's seniors got to participate in activities such as prom in April and May of this year. Center High School made sure seniors had a graduation block party and a kickball tournament. 
Due to restrictions in place, Grandview High School organized an event they are calling " GHS After Dark." They will have multiple screens on the football field playing different movies and other activities. This event will be held May 20 at 8 pm.
Seeing other seniors being able to participate in traditional senior activities leaves some Grandview seniors not so happy. "It's kind of sad because we missed the best part of being seniors like prom and all the fun things you do during senior year," senior Gia Henry said.
Administrators and senior sponsors understand that the seniors feel left out. Student sponsors are trying their best to make sure we seniors leave high school with excitement and joy. "We have done our best  to provide alternatives to those things missed out on," principal Dr. Michelle Butler said.
Many students have a clear understanding about the choices that were made because of safety protocols which led to them not having a traditional senior year."To see other schools do a prom pretty much sucks because we waited literally our whole lives and we couldn't even have one," senior Sierra Zink said.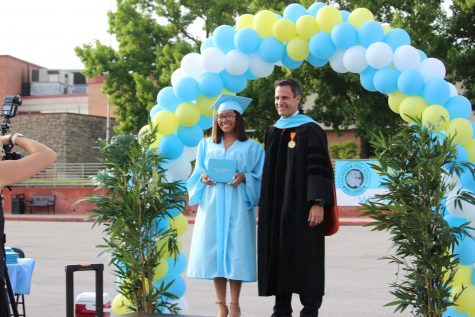 Last year, graduation was replaced by a safer alternative. On June 29, seniors were honored during a parade leading up to the high school. Graduates and their closest family members piled in cars. Seniors waited as their names were called, and they were issued their diplomas and had their picture taken. 
This year, the administrators did all that they could to make sure that the class of 2021 has traditional graduation at the Cable Dahmer Arena in Independence on May 24 where everyone is required to wear a mask.
Even though the seniors of 2021 had a rocky year, administrators and senior sponsors tried their best to make sure seniors are honored in the safest way possible. "I hope they end their senior year with excitement and joy," Dr. Butler said.