Is distance learning harder than traditional schooling?
Students and teachers weigh in on how complicated the school year has been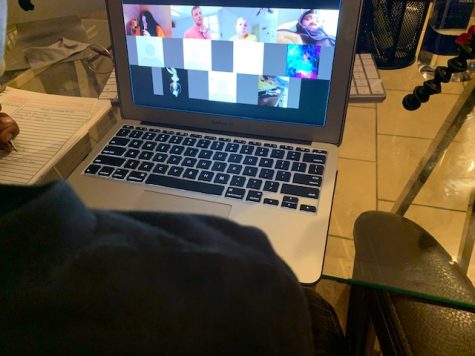 Online learning has rapidly grown to replace our traditional daily dose of education due to the recent Covid pandemic. Now instead of waking up early to hop on a bus or drive to school, everyone is now waking up to hop on virtual learning from the comfort of their own home. 
Online or In-Person?
A survey was sent out to the students of Grandview High School asking whether or not they preferred online school or in-person traditional schooling. With about 20 percent of the student population responding, 74 percent of those students would prefer in-person schooling.
"At home it's hard for me to get my work done," senior Brookyln Maltbia said. "I try to focus, but then my mom comes in, or my phone starts ringing, or I just can't get in the zone."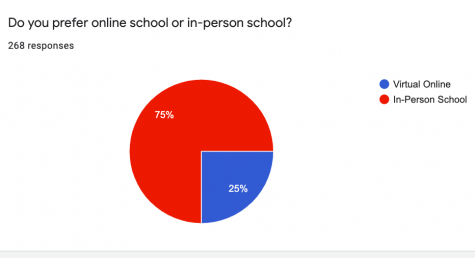 Like Maltbia, many people seem to miss being in the school environment.
"Being able to actually learn in a school rather than teaching myself would help me succeed," senior Ollie Coleman said. 
However, 25 percent of those that responded prefer virtual learning and enjoy working within the comfort of their own home."In-person school adds more stress to my day," sophomore Abigail Cunningham explained. "I felt very overwhelmed in school when we were in-person."  
Dr. Michelle Butler, principal of Grandview High School, is aware of how stressful online learning is for everybody. "It would be more profitable for us all to be in the same building," Butler commented.
Butler is currently working with the teachers to commit to only giving students 50 minutes of work for each class period per day while also continuing to offer after-school tutoring for those that need help. 
Time Management
There is no question that many students are having trouble with online learning. A traditional school day consists of seven to eight hours of classes.
Could one of the problems be that some of the students aren't spending enough time focusing on school?
Dr. Butler is aware of the fact many students aren't using their time wisely. "We need to make sure students are spending seven hours on schoolwork per day."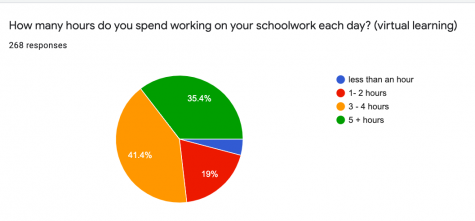 Unfortunately, 41 percent of students admitted they only spend three to four hours on school daily. "The main issue is time management," Dr. Butler stated.
Stress and adaptability for students and teachers in this unique environment is also a concern. Dr. Don Wheeler, a teacher at Grandview High School, finds teaching from a distance difficult.  "It's a challenge trying to get the most pertinent information for courses to the students when they're unable to access the tools provided by the school for the hands-on-learning style," Wheeler said.
Making it Work 
Everyone is trying to make the best of online learning. Teachers miss their students and the students miss socialization. For now, they will continue to persevere as a team. Students need to keep attending their class meetings, communicate more if they don't understand, and ask for help. This isn't ideal, but "you only fail when you stop trying."