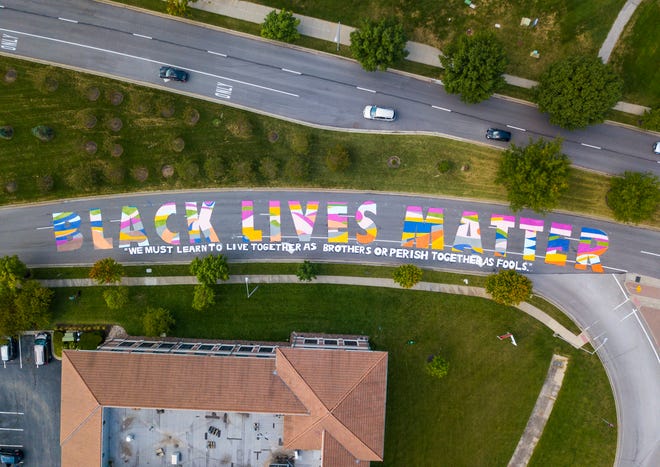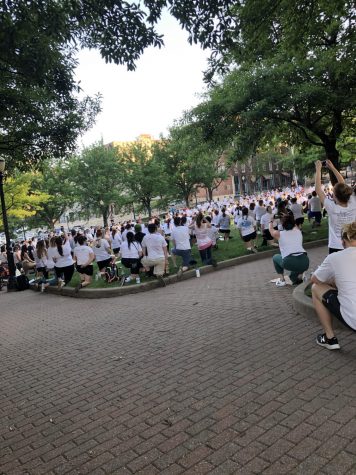 When Grandview High School sophomore Katelynn Beaman saw the protests erupt after the killing of George Floyd, she knew that she needed to spring into action. Even in the 21st century, racism is still a divisive issue in the United States. "The fact that racism is still happening in 2020 is mind-boggling," Beaman commented.
A Pew Research Center survey found that 56 percent of Americans believe that Trump has caused race relations to be worse in this country. The Black community has been fighting for racial equality for decades. To this day, they are still fighting. Multiple Black Lives Matter protests have been happening in Kansas City and around the world. 
Jeremy Clarkson, a math teacher at Grandview High School, attended a few of the protests in downtown Kansas City this summer. He expressed that each of the protests he has been to have been peaceful. In June of 2020, he and other protesters walked around the Plaza chanting the names of two black citizens that have been killed by the police, George Floyd and Breona Taylor.
People have been concerned about the looting and violence at the protests. "I don't necessarily agree with it or like it, but I understand to an extent why it's happening," Clarkson said. "I do understand there are a lot of people not doing it. It's a very small percentage, but unfortunately, it seems as though everyone that supports Black Lives Matter is doing that."
In May of 2020, a Kansas City police car was set on fire by a protester at the Country Club Plaza. Multiple businesses were damaged near the east end of the Plaza. Windows were damaged at a shoe store, cafe, and a restaurant.
Protesting should be peaceful and you should be aware of the surroundings. Katelynn Beaman and her friends made sure to follow proper safety precautions and continued to remain respectful to their surroundings. "Stay safe. If you're going to protest, do it the right way. Do it the safe way," Beaman commented.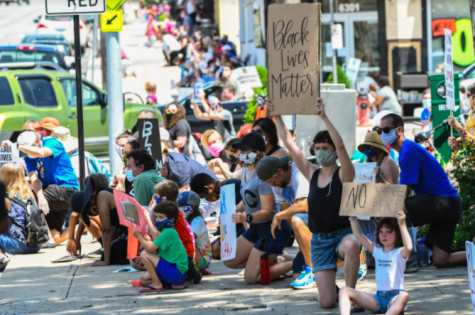 Raiding and violence is never the answer, but it's understandable why people are angry after so many Black lives have been lost. Communities and families have been fighting for so long to have their voices heard. 
Clarkson believes that people should listen to all sides instead of attacking one another. "Just sit back and listen. Listen to what people have to say and understand why they feel the way they do."
Beaman agrees that people should listen to what others are saying and to do their research. "All you can do is get the word out there and spread awareness."
Not much has changed with racism- if anything, it has gotten worse. Some people are crying "All Lives Matter" and denigrating Black lives.  Clarkson argues, "If all lives matter, where's your outrage with other lives that are in danger?"