High school helps with Annie Jr.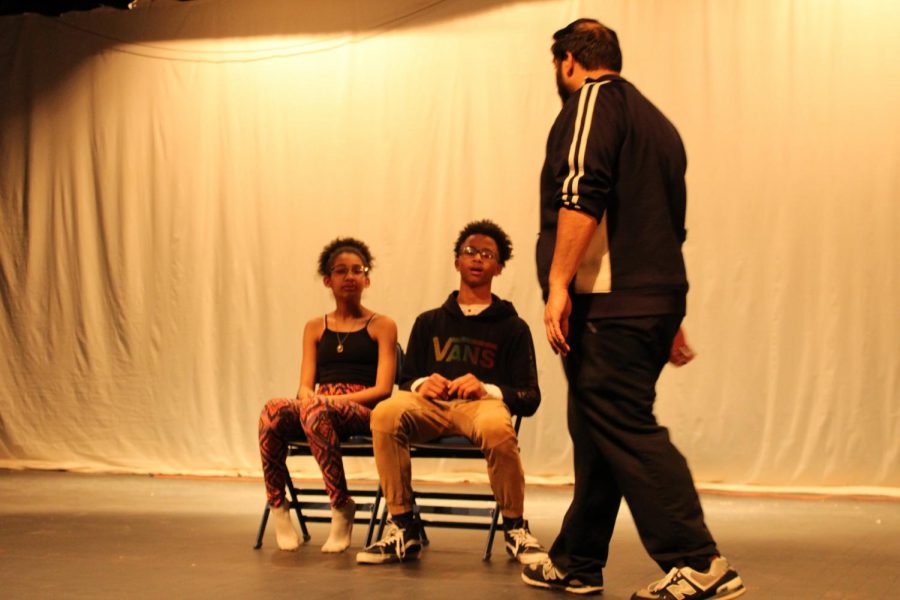 This year the Grandview High School's theatre cast and crew have set their sights on the the little guys.
They have decided to task themselves with helping perfect the middle school production of Annie Jr. With guidance from Theatre Director Timothy Haynes and Choir Director Micah Horton, they plan to put on a spectacular show. Grandview Middle School's Choir Director Christian Roth has worked with the cast of Annie Jr. for six weeks, teaching them the songs and choreographing small dances.
According to Haynes, these students are talented, hardworking, and are proving themselves to be future high school theatre material.
"Many of our main characters are only seventh graders. And then we have our eighth graders who are phenomenal. Their determination and grit are high up on the scale." Haynes said.
Throughout practice many middle schoolers who won't be seen onstage are learning how to work backstage magic.
Sophomore Ashlee Hines was costume director for the high school's past production Mousetrap and will be training a select few of the middle schoolers on how to properly work with costumes.
"It has been great working with the middle schoolers. They have been very helpful and instrumental in the process," Hines said.