Senioritis stalks future grads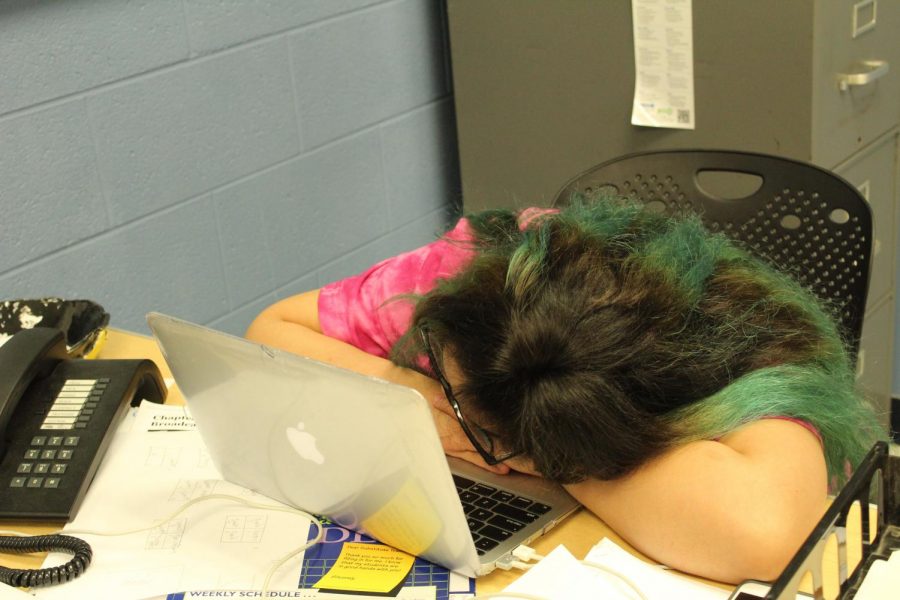 With the end of the year coming to a close, many in the senior class have activated the slow motion switch. Famously known as "Senioritis," many seniors are finding it more difficult to be productive as each day passes. They revealed some of the symptoms of this widely-spread epidemic. Surprisingly enough, many of these students shared the same views of Senioritis.
Tiffany Johnston said, "I never wanna show up or do anything." Johnston continued, "My attendance has slipped and I actually have to make up two Saturday schools."
There is really no cure for this particular case, except for of course, graduation.
Amber Lindsey said," Senioritis has made me appreciate the easier years."
According to the students, stress is very common.
Elijah Carter-Roberts revealed: "There is a little bit of stress and anxiety to get out of high school."
Sydney Garner said, "It has put so much stress on me and it affected my work that I have turned in."
Johnson continued, "I know if I keep pushing through I will make it and cure my senioritis."
No matter what you do, don't let Senioritis come for you.