Auditions held for fall musical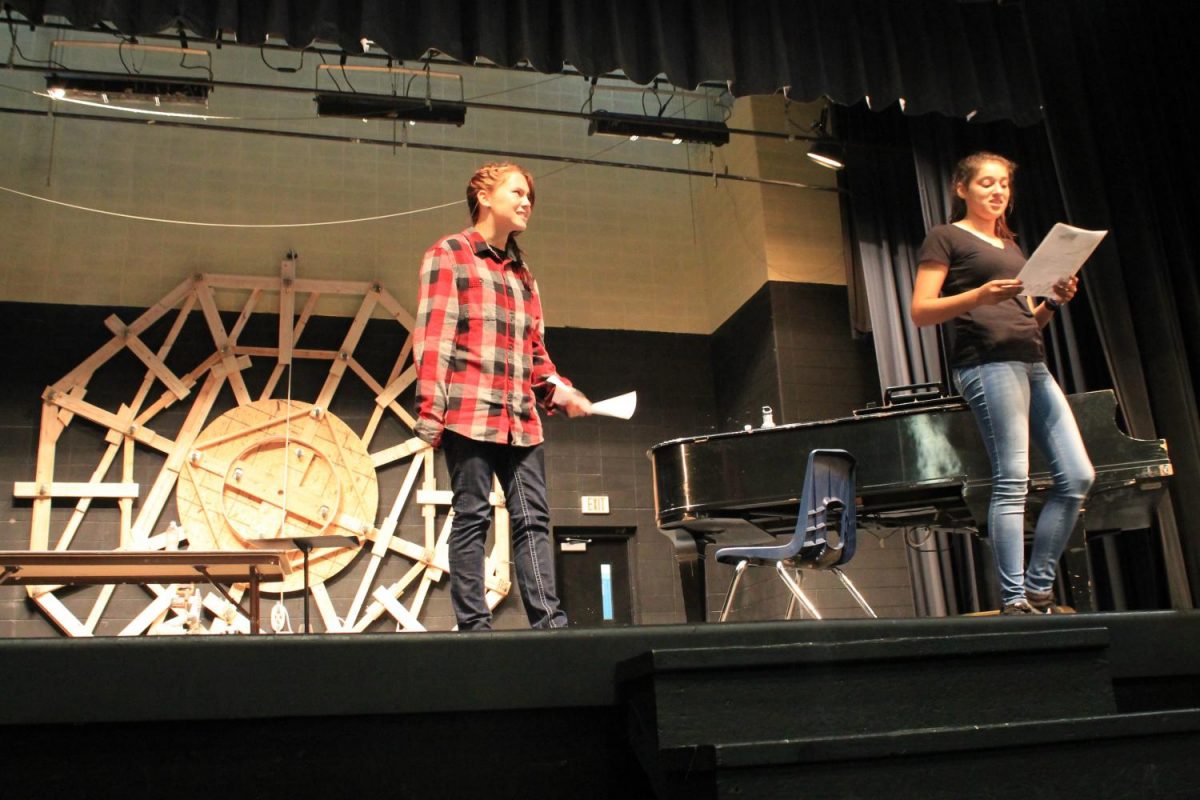 Teresa Mincks, Reporter/Photograher
October 5, 2017
Hang on for a minute...we're trying to find some more stories you might like.
For many theatre students, auditions week is one of the most stressful weeks they encounter. For Grandview High students it was no different. On Aug. 30-31 students piled into the choir room and the auditorium to try to get a part in this year's Fall musical, "Into The Woods."
The room buzzed with nervous excitement as one by one students waited for their turn to sing in front of the crowd. Prior to the auditions, many students said they were scared and anxious, including sophomores Alexiss Sullivan, who said, "I was scared and doubtful I'd get in," and Sydney Walker, who said, "I was horrified even though I'd done it before."  
The cast list was posted later that Friday after school. Swarms of students surrounded it to try to get a peek at who had landed roles. The response was a mix of happy and disappointed. Sydney Walker (Sophomore) was happy to get the part she wanted as the narrator while others were disappointed to not get the role they'd hoped for. Everyone seems very excited to be part of the show and they can't wait for you to come watch "Into The Woods" Nov. 16-18.