Grandview vs. Raytown South: Preparing for the Win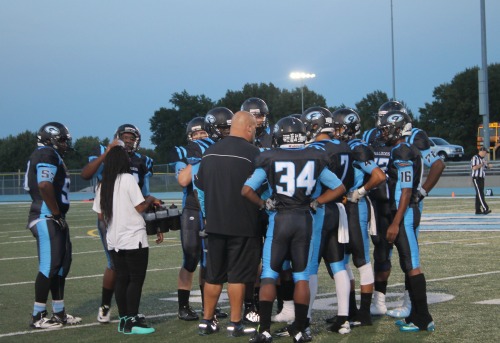 It's that time of year again, as the Grandview football team faces its rivals, the Raytown-South Cardinals.
Ray-South High School is not only close in vicinity, but close in competition.
Senior quarterback Cirr Davis says, "I know a lot of people who are playing. This is our biggest rival so we need to play as a team and eliminate any mistakes."
Senior running back and cornerback Terrance Johnson has a great mindset for the upcoming game.
"No matter what, we need to keep focused. Not just on game day, but the entire week and on school work," Johnson said.
Johnson believes the team has the potential to win but also says, "We do have to work for it and get what is ours."
"Ray South provides a lot of competition," says senior cornerback Sylvester Brewster. "We all just have to execute, take care of our assignments, and stay focused."