Tennis team enjoys growth, victories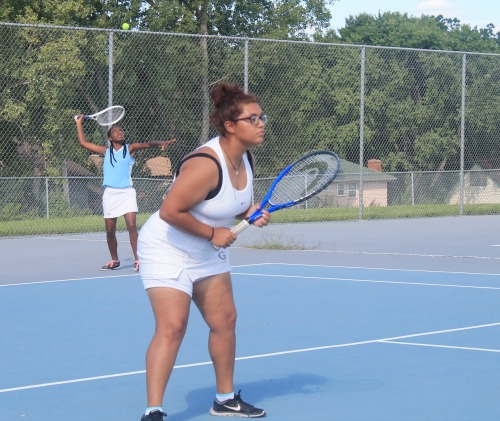 Taylor Lee, Reporter/Photographer
September 16, 2016
The GHS girls tennis team has nearly doubled in size from last year, growing from 11 members in 2015 to 19 this year.
The growth is something that Head Coach Lana Little is pleased with.
"The biggest surprise is that we have 19 girls on the team," exclaimed Little. "That is great news for building our team."
So far this season, the team is 2-4. The girls have won against Ruskin and Belton.
C'Asia Walker, a senior, said, "The season has been good so far."
Of course, the tennis season consists of more that the matches. Just getting to and from the matches can be fun, Walker said.
"My favorite moment so far has been on the bus. On the bus ride, the girls and I were hyping each other up and motivating each other."