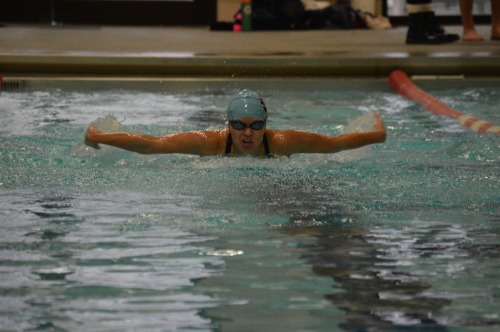 Sean Terpstra
Although the swimming team is small, they are knitted together like a family. This season is still going, with it ending in February.
This year, the swimming team has shrunk significantly. Since they are such a small group, they are unable to get an overall team score. Individually, the team places anywhere from first to last.
Their most recent meet was Jan. 15. A few of the events that were included were the butterfly, breaststroke, freestyle, 500 free, and medley relay.
Sophomore Jaylenne Batres thinks the team is good despite the size. "The girls who are still on the team are really good," she said.