Choir remembers Alaysia Nelson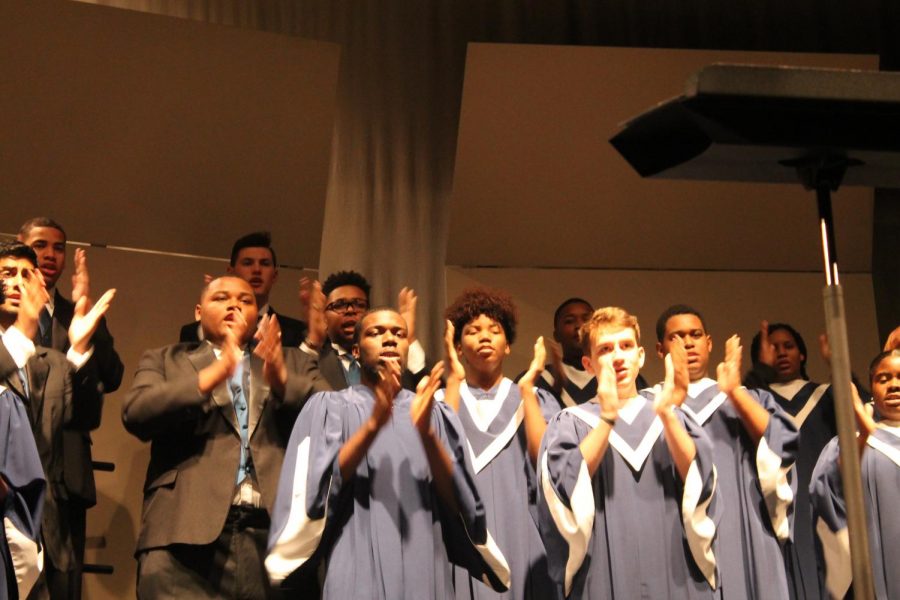 Students and community members packed the GHS auditorium Oct. 16 for the first choir concert of the year — a tribute to former student Alaysia Nelson.
Nelson, also a former member of the choir, passed away on Oct. 9.
Members of the choir said the concert seemed to be the perfect way to remember Nelson and her commitment to the group. 
Nelson graduated from Grandview High School last May and she was working hard to begin the new chapter in her life.
Nelson was very active when it came to singing in the choir.
Micah Horton, the GHS choir director, had a great teacher to student relationship with Nelson.
"Alaysia was in my music theory class and women's choir. Ms. Nelson had great leadership and personality," Horton said. "She helped members in the women's choir feel confident in themselves. She was such a huge part in our program in so many ways. Alaysia was actually the rock of the alto section in the choir. She will always be part of the choir family. The men's choir dedicated a song called "Requiescat" by Andrea Ramsey; which means rest," Horton added.
A junior GHS student Arrianna Smith and other friends viewed Nelson as an outgoing person who gave good advice, was a good singer and wrote good poems.