Courtwarming celebration is next week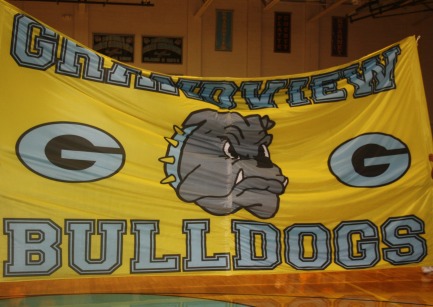 Staff reports
February 5, 2016
Next week is Sprit Week and Courtwarming! Spirit Days are as follows:
Monday
-Decade Day (Wear clothes from your favorite era!)
Tuesday
-Rep Yo City (Wear your K.C. gear, or wherever you're from!)
Wednesday
-Catch Your Onesie Ones (Wear your favorite onesie or any pajamas! You must wear shoes too!)
Thursday-College Day (Wear your favorite college gear!)
Friday
-Rep Yo School (Wear your Grandview Blue and Gold!)
The Courtwarming basketball game is
Friday, February 12 at 7:00
against the Platte County Pirates. Royalty will be crowned at Halftime.
The dance will be on
SATURDAY, February 13
, from 7-10. Tickets will go on sale
on Monday
and will be available during lunch and Power Hour. They are $5 in advance and $10 at the door. Outside date forms will be available when you purchase tickets.
If you have any questions, please ask Mr. Starr or Ms. Russell.