New principal in charge!
Dr. Michelle Butler is Grandview High School's new principal this year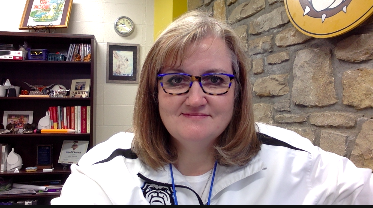 Dr. Michelle Butler, principal at Grandview High School, never thought she would become a teacher or a principal.
"It's not something I went into – it's something that called me and I answered the call," Butler said.
After many years of experience in education, she moved to Grandview from Oklahoma to find new opportunities.
After working as a principal for two years at Center for Alternative Instructional Resources (CAIR), Butler took over as principal at Grandview High School when Dr. Jennifer Price retired after 24 years in the district.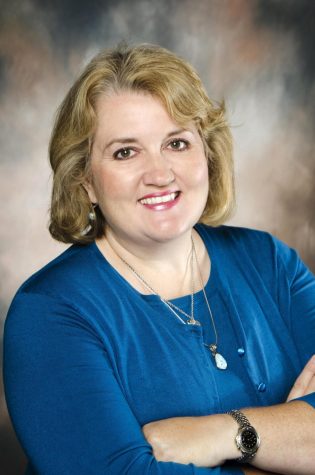 Dr. Butler has had a great deal of experience with education in Oklahoma. She was a teacher, assistant principal, and principal at three different schools. She also was a former softball coach, cheerleader sponsor, and student council sponsor.  
Butler also loves football and is a huge fan of college football in Oklahoma. She is now prepared to cheer on the Kansas City Chiefs! She is excited to be a part of the community and loves the city of Grandview.
Dr. Butler loves student activities as well. "I think they are super important to high schools. They set a culture and are the things you remember after high school," Butler said.
This school year, Dr. Butler has changed "Advisory" to "WIN."  "WIN stands for 'What I Need,'" Butler said. "We put it as the first class period of the day because every day needs to start with a win."
She believes that students should have at least one person in the school they can go to if they are having any struggles at all and their WIN teacher can be that person. 
Butler wants everyone to know that her door is always open and anyone can go to her if there are any questions or concerns.  "I love high school kids. I think it's really important to make a difference in their lives," Butler stated.
Her hope for this school year is for the students to return. "I just desperately want the kids to come back. I miss them. I miss not being able to meet them." 
Dr. Butler is willing to do anything to help her students. "Being in public education is all about helping students succeed,"' Butler said. "It's about you getting what you need as an individual student to be a successful graduate and someday be a successful citizen of this country."